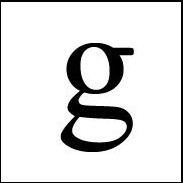 Sanction is a noun which has two directly opposite meanings, which makes it a auto-antonym or contronym (i.e., a word that can contradict itself).
One meaning of sanction is to grant official endorsement or approval for an action.
The other meaning is the process taking by the international community against a specific country to force said country to comply with international law. These sanctions can include reducing or restricting trade or economic aid. Outside of international law, the word sanction may mean the penalty given for breaking a law.
As a verb, the meaning changes slightly. It means to make something official, legal, binding, or valid.
The adjective form is sanctionable or the very rare sanctionative.
The examples below have been grouped by the two definitions to aid in clarity.
Examples

Chelsea boss Jose Mourinho is seemingly ready to sanction three deals in this January transfer window. As reported by the Daily Star, it appears that the Blues boss is ready to sell the attacking duo of Mohamed Salah and Andre Schurrle, but swoop for Real Madrid defender Raphael Varane. [GMS]

According to a 1963 Democrat & Chronicle report: "If a bowler rolled just one game on every sanctioned alley bed in the Rochester area, he would total 1,154 lanes." [Democrat & Chronicle]

The Ukraine Freedom Support Act also authorises the president to sanction any foreign financial institution that he determines has facilitated sanctionable activities related to Russia's defence and energy sectors or facilitated a significant financial transaction on behalf of any Russian specially designated national. [International Law Office]

U.S. President Barack Obama warned lawmakers on Friday not to trigger new sanctions against Iran over its nuclear program, saying such a move would upset diplomatic talks and increase the likelihood of a military conflict with Tehran. [Reuters]

Swedish hockey star Nicklas Backstrom has dropped his appeal against the IOC ruling that he committed a doping violation at the Sochi Olympics. In return, he has accepted the minimum sanction of a reprimand. [Canada]

The most recent version of the law, known as No Child Left Behind, has emphasized accountability and outcomes, measuring whether schools met benchmarks and sanctioning them when they fell short. [Columbian]