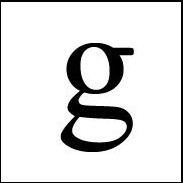 The official phrase approved by dictionaries is all of a sudden. The phrase dates back to Shakespeare in The Taming of the Shrew, though oddly the variant all of the sudden was in print six years before Shakespeare.
The word sudden itself means at once or without warning, and all of a sudden is a long way to say suddenly, they are interchangeable. Grammatically speaking there is little difference between using the article a or the. However, dictionaries side with Shakespeare.
Another archaic version of the idiom is on a sudden.
Side note: Sudden also has the nominal derivative of suddenness.
Examples
All of a sudden it feels so long ago. Eugenie Bouchard, standing at centre court in Wimbledon in July, blowing kisses to the crowd after upsetting Simona Halep to become the first Canadian ever to reach the tournament's final. [Toronto Star]
He was quiet. He was just sitting there. Everyone was talking. All of a sudden I see him stand up, pull something out of his pocket. [BBC]
We take it out and we connect it to the circuit and all of a sudden the heart that was blue begins to turn pink. [Sydney Morning Herald]
Yet close associates of the now 40-year-old insist that he's in pretty good spirits given the gravity and suddenness of Thursday's announcement from the Lakers that Nash's 2014-15 season is over before it started. [ESPN]
Suddenly, what international reinsurers backing our insurance companies had assumed was a benign market turned into a complicated one. [Stuff]