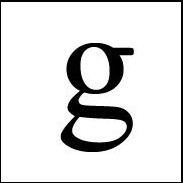 Repertoire is a mass noun for the variety of skills a person or company is capable of accomplishing. Usually it is used in reference to musicians or theater companies and what parts or pieces they are prepared to perform. However, this term is common enough it can be used outside of the artistic world. Repertoire is pronounced \ˈre-pə(r)-ˌtwär\ (reh per twar).
Repertory is a synonym for repertoire, but it can also has several other definitions. It may mean a certain kind of group of actors performing certain pieces throughout a season. It is also a synonym for repository or a location for objects to be stored. It is pronounced \ˈre-pə(r)-ˌtȯr-ē\ (reh per tor ee).
The plural for repertory is repertories.
Examples

Like so many large orchestras, the VSO didn't always make that much fuss about new repertoire. [Vancouver Sun]

Meier has also been keeping busy moving from her Harvester Avenue space into a cozy studio above her garage at home. She continues to offer lessons and expand her repertoire to include boudoir photography. [The Daily News Online]

"But I've always wanted to direct a show here because the repertory gave me my start in acting." [Maitland Mercury]

"The dancers we chose for the parts had to be seasoned performers and could carry that in their bodies and communicate artistry that can only be gained through time," Charon said."These dancers have danced an incredible amount of repertory — having danced with RW or RDT for years — so it becomes quite beautiful." [The Salt Lake Tribune]

Anuradha advocates more repertories and opportunities for the budding actors in order to keep the theatre alertness alive. [The Hindu]

Caniparoli has contributed to the repertories of more than 35 dance companies. [Broadway World]