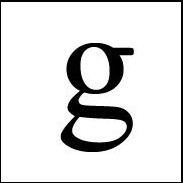 A lei is a necklace made of flowers. It is a Hawaiian word. A common practice is for Polynesians to give visitors a lei as a gift. The plural form is leis.
Lei also as a secondary meaning as the plural form of leu, which is a unit of currency in Romania.
Side note: It should be noted that both definitions of this word are homonyms for lay and lays.
Examples

Set in the heart of the tourist mecca — amidst the luxury stores and giant hotels — Aunty Bella's lei stand has been quietly stringing flowers together to sell to tourists since 1928. [Huffington Post]

He slipped two leis — one Hawaiian, one Samoan — over his head in celebrating. [Daily News]

Fans are wearing Hawaiian leis to show their appreciation for the Hawaiian born quarterback. [Oregon Live]

The Romanian currency leu (RON) closed the year 2014 almost unchanged versus the euro, but dropped versus the American dollar, as the European currency also went down against the dollar. [Romania Insider]

The law includes a fine of 500 to 1,000 Romanian lei (about $135 to $270) for parents who do not inform authorities that they are leaving to work abroad and secure a judge's approval of a guardian for their children at least 40 days before they depart. [The Christian Science Monitor]

Romania sold a planned 500 million lei of six-month treasury bills on Monday at the last debt tender of the year, with the average accepted yield at 1.47 percent, central bank data showed. [Daily Mail]