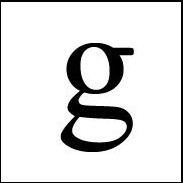 Shore can be a noun meaning the part of land that meets the ocean, or a lake or river. Or it can just generally be that which is not water, or all land.
A second definition is something that prevents falling or drifting.
This second definition leads to the transitive verb (with an object) form. Usually used with the preposition up, to shore something is to use shores to support or brace it. It can also be used more generally to reinforce or support something or someone.
Examples

Now, due to global warming and the melting of sea ice, 35,000 of these creatures are gathering on a shore near Anchorage, Alaska, because they have nowhere else to go. [Tech Times]

The first stage of the project is to erect shoring and scaffolding in between existing columns to support the wooden architrave, which is the horizontal beam that rests upon the columns. [Natchez Democrat]

Japan's foreign minister used a visit to India today to push for tighter maritime security ties between the two nations, as Tokyo seeks to shore up its relationships in Asia to counter an increasingly powerful China. [South China Morning Post]

With little warning, Brengle, 24, a former junior standout, is winning as she never has before — she improved her backhand and also shored up the weaknesses in her serve and forehand. [The New York Times]

In 2005, the state ordered Renaissance to shut down its academically struggling middle and high school programs so it could focus on shoring up its elementary school. [Boston Globe]