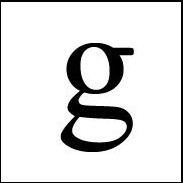 Himself is a pronoun that is used to reference a male (either human or animal) that has previously been mentioned in the text. It is reflexive. Sometimes it is used to reference the person's self, or his being.
Hisself is listed as a dialectal variation for himself. While it is an official word, most would deem it grammatically incorrect. And so it is rarely used in formal writing.
Hisself actually comes from how words were formed in Old English. The reflexive was made by adding self to his, as in belonging to the male. Himself comes from the pronoun set which meant that something concerned him (i.e., the male).
Over time, English speakers took the path of least resistance and combined the forms to the more popular choice. In some regions, such as the Southern United States, hisself saw more popularity.
Side note: This change is not seen in the pronoun herself because the two forms were identical, which led to the change of hisself in the first place.
Examples

Once Lolja saw the video on the news, he turned himself in at the 25th Precinct in Harlem, where he's been a cop for seven years, police sources said. [The New York Daily News]

Police received a call around 3 a.m. reporting the man had barricaded himself in an apartment building. [CBC]

He still sees himself very much as a player, but when that time comes and he retires, that is maybe something we can look at then as he is someone who would be brilliant to have as part of the staff here. [Sydney Morning Herald]

On a fishing trip he and I and my father took to Florida he was not himself at all. [Portsmouth Daily Times]