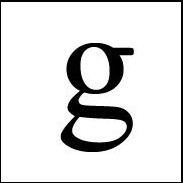 Behoove is a verb used with an object. It means to be essential or dutiful. The formal construction is it behooves (someone) to do (something). However, most often the word is misused to mean the action benefits or gives gain to a person. Because this misuse is so prevalent, at least one dictionary we referenced has added advantageous as an alternative definition.
The formal negative formation is ill behoove. Again, the informal use is much more common and is does not behoove.
Outside the United States, behoove is spelled with one o.
Interestingly, behoof comes from the same Old English behōf or profit. It is a noun which means an benefit or gain. The mind jumps to this being the reason for the misuse of behoove, but there is no evidence that is the case.
Some dictionaries still list behooveful as an adjective form of behoof; however, this is archaic and rarely used.
Examples

Dutiful meaning

The British regulations are pro-woman, -man and -child, and it would behoove our own government to follow suit in protecting children from insidious sexual content. [New York Post]

Amateurism bespoke a disdain for any kind of striving for excellence, let alone the salience of winning both of which its purveyors viewed as déclassé and not behooving gentlemanly demeanor and codes of conduct. [Huffington Post]

The Congress and the NCP were reaping the fruits of hollow promises to Dalits and the minority community for the last several years, Mr. Jaleel said, remarking that it did not behove a leader of Mr. Pawar's stature to dub the MIM a divisive party. [The Hindu]

However, if Governor Romero Barceló, himself has raised independence as a possible policy option, and since President Carter and the U.S. Congress are on record as accepting independence should that be the electoral choice of the island, it would ill behoove the U.S. government not to analyze the significance of independence. [Foreign Affairs]

Advantageous meaning

That means a knapsack-sized day bag, equipped with all your changes of clothing, could be a good addition. It may behoove men to learn how to properly fold a suit. [Huffington Post]

If Tony Danza approaches you in the middle of Times Square and tells you to go see his show, it might behoove you to take his advice. [Broadway]

"It would behove the IT security staff to train employees on the basics of personal network security; at least, people should be able to identify that their phone is vulnerable today to certain classes of attack, and will remain so for a while." [V3]

And in truth there was no knowing, on this occasion, for whose behoof this valiant woman had subjected herself to such a drastic assault. [The Independent]