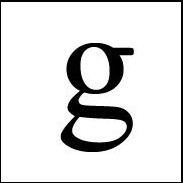 To have or get itchy feet is to have wanderlust, the urge to travel or explore. Someone may also have itchy feet if they simply want to do something different, change the routine, or try something new. In short, it encompasses a general state of restlessness.
It is used more often outside the United States.
The phrase is always in the plural, like the slightly related term of cold feet, which means to have doubts or question a decision right before a big event.
Examples

Iyer is quick to remind those of us with itchy feet that "stillness has nothing to do with settledness or stasis." [The New York Times]

The avid travellers have had itchy feet since they first went overseas to Indonesia in 1983. [The Queensland Times]

"I've always had itchy feet. I had itchy feet five years ago – itchy feet in the sense that I aspire to play another character and I aspire to do other things. But nothing quite enough to bring me away from Emmerdale at the minute." [Digital Spy]

"I like things to be busy," says the slopestyle snowboarder. "I need a lot of stuff to be going on; a three-week stint at home and I'm getting itchy feet." [The Guardian]

The couple had already sent out wedding invitations before the Ulsterman got cold feet and called off the relationship. [Times of India]

Neil Warnock was left hoping that the Selhurst Park board are not getting cold feet after his players waved the white flag. [Irish Mirror]