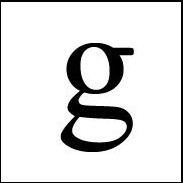 Beside can mean to literally be on the side of something or it can be used to show two things are being compared to one another.
And confusingly, it can be a synonym for besides; however, besides is not a synonym for beside.
Besides can be used as a synonym for except (e.g., nothing besides that lamp), or the words together with (e.g., besides being beautiful, the car was reasonably priced).
Several phrases use the term beside, not besides, such as beside oneself and beside the point.
The distinction between the two words is less clearly defined outside of the United States, where they are used more interchangeably. Use caution when clarity could be an issue and the term beside could mean either next to or in addition to (e.g., beside the books, there are magazines).
When in doubt, use beside or avoid the issue altogether and use a synonym.
Examples

"If you have a good relationship off the field it can influence things on it and to play beside the best is very easy," the 22-year-old said on Monday. [Odisha Samaya]

"Beside being Italian and being proud of the heritage of Christopher Columbus, I'm just really proud to be a son of Hudson County." [NJ .com]

Besides being the co-founder of film production and distribution company Red Chillies Entertainment, Gauri Khan is all set to launch her brand new interior store in Mumbai, named Design Cell. [The Economic Times]

Besides its hometown, the company is also in the licensing process to set up operations in Peru, Ill. [Forbes]