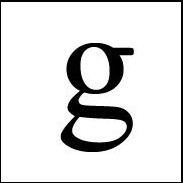 Access, as a noun, has been established since the fourteenth century. It means the ability or permission to enter or go through an area or communicate with a person. One would gain access or have access to something.
As a verb, however, access has only been around since the 1960s. It has almost the same meaning as the noun form, to gain access to something or someone. It does also mean specifically to load or open something digitally. We presume its origin and rise in popularity are tied to the increase of technology as well.
Some may consider access to still be relegated to the noun category, but it is perfectly acceptable to use it as a verb. If in doubt, however, one could simply use a synonym.
Examples

Newfoundland and Labrador's largest health authority rolled out its first health-related app for smartphones and tablets, aimed at getting young people better access to mental health information. [CBC]

A police ethical standards command investigation found former LNP Wide Bay Regional chair Llew O'Brien, a serving police officer, had "inappropriately accessed Queensland Police Service information pertaining to two Liberal National party pre-selection candidates for the seat of Nanango prior to the 2012 state election". [Brisbane Times]

Responding to questions about the lawsuit, Wes Swenson, Chief Executive Officer of C7 Data Centers Inc., said that once CoinTerra was more than 60 days into payment delinquency and remediation attempts had failed, "the client was prevented from accessing the facilities [and] service was suspended." [The Wall Street Journal]

But what ultimately stands out is just how well he accesses the character's more contemplative and dramatic moments. [Cinema Blend]