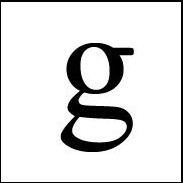 Verklempt is a loan word from the Yiddish language that acts as an adjective. It means to be overwhelmed by emotion, perhaps so much that one cannot speak. An alternative spellings include ferklempt, farklempt, verklemmt, and faklempt. However, the v spelling is vastly preferred.
Yiddish is a language created by the Ashkenazi Jews and has many words with roots in the German language. It dates back to about the ninth century, though it was not called Yiddish until the nineteenth century.
Verklempt was popularized in the United States in the 1990's and many credit that to a comedy sketch on Saturday Night Live. Though, in the transcripts of the sketch the word is spelled faklempt.
Examples

Filmmaker Tiffany Shlain and her husband, artist and UC Berkeley robotics Professor Ken Goldberg, were at the White House last week for President Obama's Hanukkah party, after which she wrote on Facebook about the honor of being invited: "Let's just say I was verklempt all yesterday. [SF Gate]

If you spent hours of your formative youth contemplating Carole King's bare feet and her blurred cat on the Tapestry album cover, (I'm sure I'm not the only one) thenBeautiful, the Carole King Musical could make you giddy and verklempt. [Huffington Post]

That's why when I look out and I see some people who have been with me for 15 years, it totally gets me verklempt. Because I feel like they're in some way really deeply related to me, do you know what I mean? [Montreal Gazette]