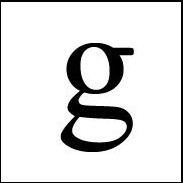 As a noun trick or treat is the act of knocking on doors and asking for candy, while threatening pranks if the food is not provided. It has morphed into the greeting children use on Halloween, and no vandalism is suggested.
As a verb it becomes trick-or-treat and makes trick-or-treating, trick-or-treated, and trick-or-treats.
A child (or adult) can be a trick-or-treater. If used as an adjective it should also be hyphenated (e.g., trick-or-treat bag).
Sometimes if it is the name of an official event, the phrase is capitalized, but it does not follow the capitalization rules of Halloween.
Examples

For more than a decade, Haverhill has had trick or treat on the last Saturday of October. [Eagle-Tribune]

The 'Sorry… no trick or treat this Halloween' campaign encourages members of the public who do not want to be bothered by trick-or-treaters to download and print this poster and place it in the front door or window of their homes. [Torquay Herald Express]


I can't speak for every trick-or-treater, but I felt like I'd scored big-time when I was handed that crisp dollar bill. [Huffington Post]

The high school sophomore created a hand-painted "Attack on Titan" look last year and plans to become Captain America when she trick-or-treats this Halloween. [Today]

The neighborhood flew into Halloween action as they greeted Superman Ethan, who was trick-or-treating with his plastic jack-o-lantern bucket, along with his parents and five siblings. [Deseret News]

Across the pond in London actress Helena Bonham Carter was seen wearing glasses and a tall hat. She accompanied her five year old daughter Nell as she trick-or-treated in their London neighborhood. [Winston View]