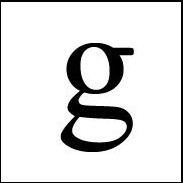 Synchronize is a verb meaning to make two or more objects or actions happen in the same moment. Outside the United States it is spelled synchronise.
The verb can be conjugated through all its forms, such as, synchronized, synchronizing, synchronised, and synchronising.
A person or object which creates synchronization is a synchronizer.
Examples

Based on those statistics and studies that have proven light's ability to synchronize the body's natural clock, Holi created SleepCompanion, the connected LED light to improve one's natural sleep. [Business Wire]

It measures steps; calories burned; distance and even sleep quality; and synchronizes wirelessly with an app on the wearer's smartphone. [PR Newswire]

Yoshida is the self-proclaimed instigator and synchronizer. "When I was younger, our parents would take us to go and look at lights. And when we had our own kids, we'd want to decorate our house and let them enjoy the lights," Yoshida said. [KHON2]

Simultaneously, efforts are on to synchronise all the wall mounted bio-metric attendance terminals installed in government buildings in the capital to enable users the flexibility to mark their "out" attendance from a terminal that may not necessarily be installed in their own respective office buildings. [The Indian Express]

If the automatic signal synchronisation project for which the city traffic police have submitted a Detailed Project Report (DPR) three months ago is approved and implemented, then ambulances and fire service vehicles will have no problems in reaching their destinations on time. [The Hindu]

He said it was Warner, who today "is synchronising and aligning his thinking" with Rowley, who turned the sod for the highway, criti­ci­­sing the PNM at the time. [Trinidad Express]