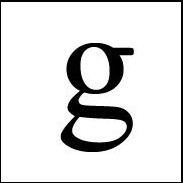 A potluck is a usually the name of a meal where everyone brings something, usually unplanned. Or, it may mean a meal that is made from whatever is available for an unexpected visitor. It may be used as an adjective or noun. When used as a noun, it is made plural by adding an s.
It comes from the sixteenth century where an author used pot-luck to mean the unexpected guest got the "luck of the pot" or whatever was already prepared.
There is also an Irish tradition of everyone bringing available ingredients and throwing them all into one pot for dinner.
Examples

Police were informed in early December by Benicia Unified School District Superintendent Janice Adams that a number of people reported feeling sick or possibly under the influence after attending a Nov. 21 after-hours employee potluck, Hartig said. [San Francisco CBS Local]

Books will be available for loan or purchase and a potluck supper will follow so bring a ready-to-eat dish to share. [Press Herald]

Americans love our origin myths – like the comforting one that, before the conflicts, wars and slavery started, there was an idyllic moment in which the "Pilgrims" and their indigenous welcoming committee sat down in a peaceful potluck of multicultural exchange, each contributing something old to the new. [The Guardian]

A buttery shortbread crust and rich caramel-pecan topping make them truly over-the-top — the perfect hostess gift, treat for your co-workers or potluck dessert this time of year. [Huffington Post]

For me, potlucks were as natural as prayers before bedtime. [Peabody Gazette Bulletin]

To that end, SilverSneakers hosts quarterly socials where potlucks, dances or educational speakers are organized for the class. [Chaffee County Times]