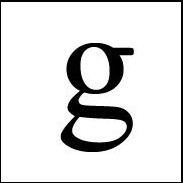 Ecumenical is an adjective describing something as including persons of various Christian religions or churches. It can also be used for things which encourage or promote unity among the differing Christan sects. Sometime it states that something is global or applicable to all Christian churches.
The adverb form is ecumenically.
Ecumenism, or sometimes referred to as ecumenicalism, is a general movement of churches toward unity with other sects, such as the Roman and Greek Orthodox sects of Catholicism. An ecumenist is someone who believes in or practices this concept.
The Ecumenical Patriarch is the title for an honor given within the Easter Orthodox Church, specifically of Constantinople.
Examples

The Institute, based in Geneva, is sponsored by the World Council of Churches and offers education and formation in ecumenical studies to an international group of students of different faiths. [Vatican Radio]

He had suggested the forum could help members of loyal orders reconnect with the institutional churches, and could discuss issues such as ecumenicalism and parading. [News Letter]

Earlier on in a joint statement of January 2014 they both noted the new emergence of a real ecumenism of blood, in other words how denominational difference is not taken into account when Christians are facing certain death by insurgents and terrorists. [Independent Catholic News]

"I offer a cordial and fraternal greeting to His Eminence Metropolitan Gennadios, the representative of the Ecumenical Patriarch, to His Grace David Moxon, the personal representative in Rome of the Archbishop of Canterbury," said the Pontiff. [The Jerusalem Post]