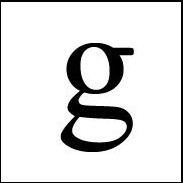 A bugbear is something that elicits fear or annoyance from someone. Common synonyms are problem or annoyance.
It is spelled as one word.
Bugbear is commonly pluralized by adding an s.
It was originally an imaginary creature used to make little children afraid. It may be a variant of the word bogey, which does not have an exact origin itself. Between Middle English, Old Scots, German, and Welsh there are many options for where the word came from.
Mainly in North America, another variation of bogey ended up as bugaboo. A bugaboo is something that elicits, specifically, caution or fear. It is also listed as a synonym of bugbear. Our hunch is that this listing came as a result of bugaboo's greater popularity, as compared to bugbear. Bugaboo is used almost nine times for every usage of bugbear.
Examples

Bread is the biggest bugbear for homecooks in India. Even those who routinely roll out rotis and parathas buy their loaves from the market. But breads like pita, or even pizza bases, demand more pluck than skill. [The Hindu Business Line]

A major bugbear for players, supporters and administrators outside reset scrums and the interminable referrals to the television match official, is the lack of consistency in interpretation. [The Irish Times]

A study into the nation's dating etiquette revealed that men and women both have their own dating bugbears and fears .[Daily Mail]

Even while most advanced economies of the world grapple with a deflation problem, Brazil still can't seem to shake its own bugaboo: deeply ingrained inflation. [Wall Street Journal]

Free throws are a big bugaboo with Drummond (13 points, 18 rebounds vs. Atlanta): On one hand, the 21-year-old wunderkind (6-foot-11, 279 pounds, absurd athletic ability) has the physical tools to dominate this league for the next eight, 10 or even 12 years. But it's hard to entrust him during crucial stretches of play … when making five of every 10 free throws might be viewed as a quiet victory. [Fox Sports]