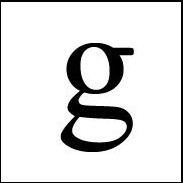 A bogeyman is an imaginary beast, man, or monster used to frighten children. Sometimes this is used to describe a topic or object that elicits fear or caution. It is a synonym for bugbear, along with bugaboo.
The first vowel sound in this word can be pronounced several different ways (boo or boh being the most common). The pluralization is bogeymen.
There is also a variant spelling without the e in the middle; however, this spelling is uncommon.
Bogey, on its own, can be a synonym for bogeyman. It is more commonly heard as a term in golf, when the player takes an extra hit over par (the standard number of hits it should take to get a ball in the hole). If the player takes two hits over par, it is a double bogey. This variation continues through the subsequent hits over par: triple bogey, quadruple bogey, etc. Sometimes this is shortened to a double or a triple and the bogey is implied.
One can also use bogey as a verb when speaking of playing golf.
It can be spelled bogey, bogy, or bogie. And the plural may be formed bogeys or bogies, with the ie spelling being slightly more popular.
Examples

Are those conclusions ridiculously extreme, or are they the true bogeyman lurking beneath our anxieties? [Huffington Post Canada]

Yet deflation may be no more than a bogeyman to let the ECB depreciate the currency. [Irish Independent]

This crippling fear of the Unknown Danger leads to many more problems in the short and long term — instead of teaching people how to recognize real risks that do exist, we devote our time to imaginary bogeymen. [The Washington Post]

Neha played a cautious round, carding two birdies on the second and 13th along with three bogies on the first, seventh and 14th. However, a double bogey on the 17th spoilt her scoreline and she had to be content with a score of 3 over 73. [New Kerala]

Leading by two and seemingly on cruise control, Kuchar bogeyed a pair of 150-yard par 3s and dropped another shot on the reachable par-5 finishing hole. [Golf Channel]