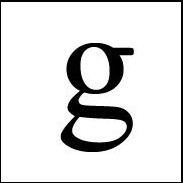 The idiom to sell like hotcakes comes from the United States where the term hotcake was coined in the nineteenth century. It is simply a synonym for a pancake. For something to sell like a hotcake it must be bought in mass quantities with little effort on the part of the seller, usually so much so that it is hard to keep up with demand.
Sell may be conjugated to all its forms in this idiom. And in some instances, the verb can be changed and the meaning is kept. Since the term hotcakes has decreased in popularity, its use almost always carries the connotation of this idiom.
The origin of this idiom is largely undocumented and has led most to believe it comes simply from pancakes being a popular item for sale at fairs and festivals.
Examples

Today their Valicenti Organico "Red Gravy" sells like hotcakes, alongside their homemade ravioli and pasta. [WCVB Boston]

These sweet Chanukah doughnuts are selling like hotcakes, burning through diets and setting holiday palates ablaze. [New York Daily News]

Smartphones are confident to sell like hotcakes this Christmas, meaning that many persons will be finding their initial smartphone. [Macro Insider]

It's just too bad that collection didn't include actress Jennifer Lawrence's eerie "The Hanging Tree" song, which sold like hotcakes online after the movie's debut. [The Dallas Morning News]

The cookies are rolling out like hotcakes at the Rising Star Bakery, a new shop on the streets of Woodworth Village. [Standard Examiner]