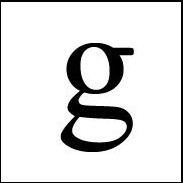 For something to be described as moribund it must have ceased to be useful, in the act of dying, or close to be obsolete. The noun form is moribundity.
It comes from the Latin moribundus with the same meaning. Unlike morbid, which comes from the Latin morbidus or diseased.
According to Google's ngram, moribund has only slightly fallen from its peak of popularity in the 1970's.
Examples

Inflation is moribund and bond buyers love it. [Bloomberg]

There was a climate change deal with China, a critical 21st-century partner; an end-run around moribund immigration reform to grant five million illegal Latinos temporary legal status, a big plug for Democrats in the 2016 presidential race; and an end-of-year surprise that normalised relations with Cuba after a half-century standoff, a move that delighted Latin America and dropped a bomb into the ranks of Republican 2016 hopefuls, unable to agree if this betrayed US principles or ended a Cold War relic and portended business opportunity. [New Zealand Herald]

Flanagan's prose manoeuvres itself masterfully over his subject. It is quite poetic looking into the human heart, its longings and terror. The same prose soon mutates into the corpses at our feet, the burst tropical ulcers, the rotting bones, the omnipresent moribundity. [Indian Express]

In his new song cycle for soprano and piano trio, Last Words, he sets the final utterances of a range of historical figures to music, ranging from Sappho to Noel Coward and Emily Dickinson. A song cycle of final utterances is dangerous terrain, risking both mawkishness and moribundity. It also poses certain moral questions: is it ethical to set a suicide note to music, as Ford has done here with Virginia Woolf? [The Australian]