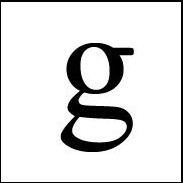 At the eleventh hour means at the last minute or at the last opportunity. A less common version is in the eleventh hour. Sometimes it is used as an adjective to describe something as last minute. In this usage it is usually hyphenated like most compound adjectives.
The wording for idiom dates from the Bible. In a parable, Jesus talks of workmen hired to tend a vineyard. The men hired at the eleventh hour worked only for one hour, but were paid as much as those working the entire day.
It should be noted that the phrasing from the Bible is not the idiom itself. The Jewish culture counted the days in 12 hour increments, from sunup to sundown, and the eleventh hour was simply the last hour of the workday.
The idiom in its current definition became popular in the nineteenth century. It is often associated with the last hour of the workday.
Examples

Houser, who had been enlisted at the eleventh hour from Madison Opera in Wisconsin, sang sweetly, her top notes securely placed. [Chicago Tribune]

Eleventh hour showdowns on spending when both chambers are given plenty of time to pass legislation became a hallmark of the 113th Congress when Democrats controlled the Senate and Republicans controlled the House. [IVN]

The eleventh hour is fast approaching for Marussia F1 Team. [Fox Sports]

Apparently, even the Swiss government learned of it in the eleventh hour. [Economy Watch]

The former Napthine Government had made an eleventh-hour commitment to the helipad on the hospital roof after it was criticised for ­leaving it out. [Herald Sun]