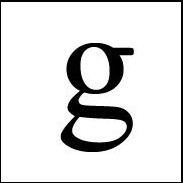 Terra firma is borrowed from New Latin and literally means solid land. It is used to describe a mass as dry ground, rather than ocean or sky. It is most often used as a synonym for solid ground.
There is no plural for terra firma as it is used as a mass noun.
Terra firma was at the height of popularity in the 1850's and has declined since. Though it is in the news sometime as the name of different companies.
Examples

That may not sound like a ringing endorsement, but in the world of aviation, an uneventful flight is the goal each time we leave terra firma. [Corvallis Gazette Times]

The deaths of Tamir Rice, Amadou Diallo, Douglas Zirby and my son Michael Bell (to name just a few) are what are known as "mistake-of-fact" deaths, which today comprise roughly 25 percent of police-related deaths. This is unacceptable. If that percentage of mishap were applied to air travel, nobody would ever leave terra firma. [Politico]

Here Rajapaksa is on terra firma, having done what no other leader could do, namely, ending the war against a deadly enemy and standing firm against external forces bent on reversing that victory. [The Sunday Times]

Early Wednesday, Van Hollen, flanked by Sens. Patrick Leahy, D-Vt., and Jeff Flake, R-Ariz., drove to Joint Base Andrews near the nation's capital, boarded a plane designated as Air Force One when used by President Obama and made a pre-dawn flight to Cuba to bring Gross back to American terra firma. [Fox News]